"

My work revolves around storytelling. Being a storyteller requires that I navigate the truth, frame my thoughts and connect with audiences."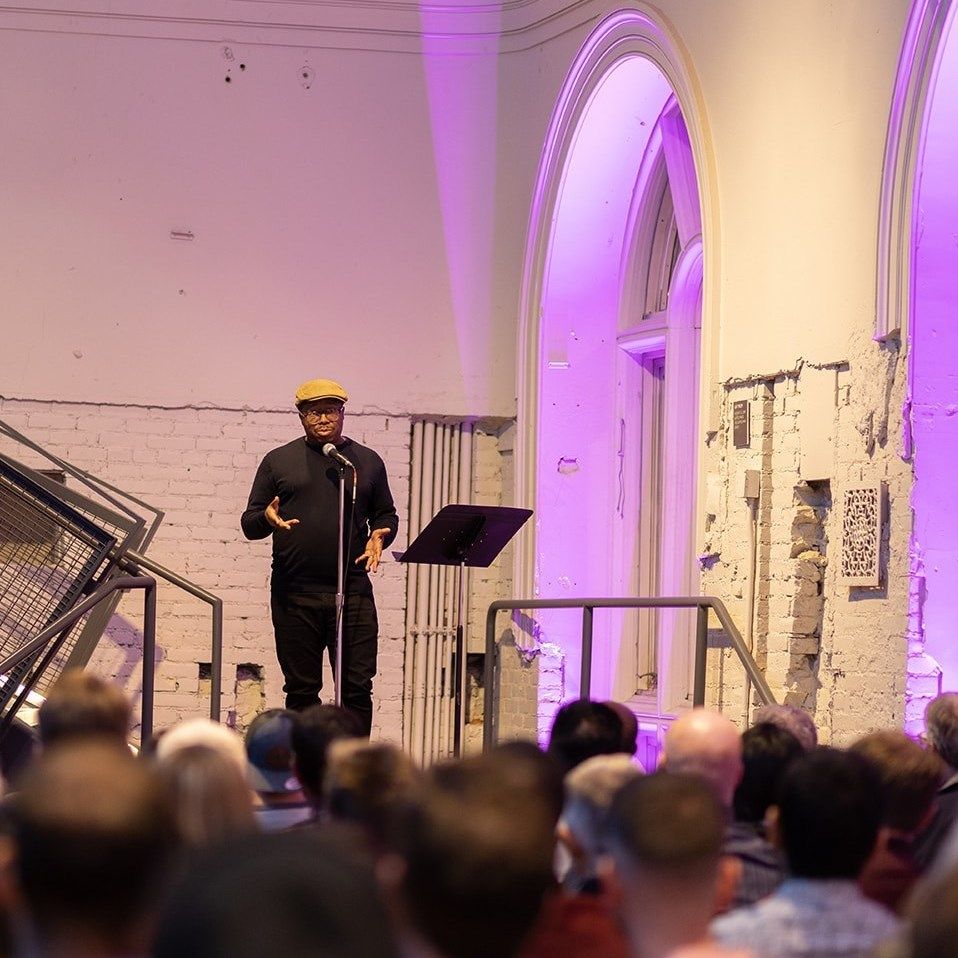 Phill Branch
Storyteller
Phill Branch is a storyteller working in film, creative nonfiction and theater. He is the 2019 recipient of the Maryland State Arts Council's Solo Performance Artist Award and a 2019 Rubys Artist Award grantee for storytelling and performance. He is a 2018 GrandSlam Champion of The Moth in DC.
He currently produces and hosts Isolation Be Like, a podcast about what's on his mind as he isolates at home, riding out this pandemic. He also teaches "On Janet Jackson: Race, Gender and Being in Control." The course is a deep dive on Miss Jackson's legacy and the history of Black popular music in America. It is the only known college course on Janet Jackson in the country and possibly the world.

An alumnus of the American Film Institute, Branch recently directed Searching for Shaniqua; his documentary about the impact names have on our lives.The film won the HBO Best Documentary award at the 2016 Martha's Vineyard African-American Film Festival.
Previously, Branch co-created, wrote and produced the award winning webseries "The PuNanny Diaries." The series won Best Dramedy at the Los Angeles Web Festival.

Branch has served as a professor at his alma mater Hampton University and recently at Howard University. He currently serves as a Professor of Practice at Goucher College in Communication and Media Studies, focusing on race and ethnicity in journalism and the arts.
Phill is completing a creative nonfiction memoir and is repped by Faith Childs Literary Agency - (212) 995-9600.
Phill has traveled the country as an invited speaker and workshop leader, in support of his work as a storyteller and his film "Searching for Shaniqua." His work centers on equity, inclusion and implicit biases and he has spoken at institutions such as Harvard University, Howard University and the National Black Theater Festival. Most recently, Phill has been invited to speak on topics he addresses in his humorous podcast "Isolation be Like...". He also conducts group and individual storytelling workshops.